We Are Interoperability Experts
For over five years, Blanc Labs has developed cutting-edge technologies and tailored strategies to ensure healthcare providers can securely exchange patient information. 
By bridging the gaps between disparate systems, healthcare organizations can access comprehensive patient data in real time, leading to enhanced care coordination, reduced medical errors, and improved health outcomes.
Our teams employ a robust and scalable approach to infrastructure that adheres to industry standards and regulatory requirements, ensuring the privacy and security of patient information. 
Through our expertise in data integration, data management, and interoperability standards, we empower healthcare providers to unlock the full potential of their data, enabling informed decision-making, personalized care delivery, and ultimately, better patient outcomes.
Improve Patient Outcomes
With access to comprehensive and standardized patient data, healthcare organizations can make data-driven decisions and improve patient outcomes at both the micro and macro levels.
Secure + Accessible Health Records
Consent management allows patients more control over their data, and the ability to share health plans with care providers, healthcare facilities, or third-party apps allows populations to better manage their health.
Improved Efficiency
Enabling patient data access to clinicians allows a more efficient patient interaction model, which directly impacts throughput and profitability by reducing manual data entry.
Reduce Costs
By reducing the number of clinical tests and re-tests, interoperability cuts down on patient, provider, and insurance costs.
Ensure Regulatory Compliance
We help healthcare providers get onside with regulatory requirements enforcing compliance with health data interoperability standards. See the 21st Century Cures Act
Top Interoperability Use Cases
Enterprise FHIR Repository
Patient and Clinical Apps
The State of Healthcare Systems Today
healthcare leaders see lack of interoperability as the main barrier to digital health adoption ¹
clinicians want interoperability for safer patient care²
clinicians lack a summary of the care their patients received outside their practice³
Canadians want electronic access to personal health data, but only 3 out of 10 have it.⁴
Your Healthcare Interoperability Partner
We help healthcare companies accelerate their interoperability journey by providing a clear roadmap to evolve from disparate and disconnected legacy systems to an industry-standard interoperable platform, leading to improved patient outcomes and regulatory compliance. 
In the initial phases of adopting an interoperability strategy, we focus on developing the strategic imperative, conducting a comprehensive gap analysis of current systems and data structures, and understanding the regulatory or compliance mandate. From here, we work with you to develop an interoperability roadmap tailored to your objectives.
This is where we work directly with your technology teams to enable interoperability with infrastructure, conduct robust data mapping, build a data extraction strategy, and implement APIs to support initial interoperability use cases.
With a solid foundation in place, our teams will work with you to develop capabilities to embrace FHIR as a standard for intra and interoperability, a key enabler of your strategic vision. This involves adopting a technology-led innovation mandate, such as developing an API-driven ecosystem and integration roadmap and enabling end-to-end solutions for how you create value within the ecosystem.
Blanc Labs has developed an innovative Proof of Concept that leverages Generative AI and our FHIR platform, Aidbox, to enable natural language access to patient data through FHIR APIs. We believe this could have
mainstream application around healthcare data accessibility leading to enhanced patient care.
Denis Zavyalov
Product Manager, Health Samurai
We are constantly looking for opportunities to integrate our clinical data repository to help advance health systems and provide better outcomes for patients. Our partnership with Blanc Labs is an outstanding example of how close collaboration and innovation between thought leaders in the technology and healthcare industries can work together to develop valuable solutions.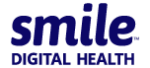 Duncan Weatherston
CEO, Smile Digital Health
Blanc Labs has been a critical element of our company's commercial success. Their development work on our technology solution allowed us to meet key interoperability standards in healthcare which greatly expanded our target market and increased sales.

Dr. Lisa Crossley
CEO, Reliq Health Technologies
Our Interoperability Partners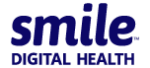 How We Get Involved
Product Strategy and Innovation Consulting
Product Strategy and Innovation Consulting
High-touch, high-value engagements to align stakeholders and define priorities
Technology Strategy and Architecture
Technology Strategy and Architecture
Partner with technology teams to develop a phased implementation approach focused on ROI
Enterprise Agile Delivery
Enterprise Agile Delivery
Leadership, training, and top-shelf to accelerate the product development cycle and build digital capabilities
Product Development Pods
Product Development Pods
Deploy highly specialized teams to execute against the product roadmap
On-demand Resources
On-demand Resources
Augment in-house teams with specialized expertise
FAQs
What is healthcare interoperability?
Healthcare interoperability refers to the seamless exchange, interpretation, and use of patient health information across various healthcare systems, devices, and applications. It enables secure sharing of clinical documents like medical records, test results, medications, and treatment plans among different stakeholders, regardless of their technology platforms or vendors.
What is a healthcare interoperability solution?
A healthcare interoperability solution refers to a set of technologies, standards, and processes designed to enable the exchange and sharing of healthcare information among different healthcare systems, organizations, and stakeholders. It aims to facilitate seamless communication, seamless data exchange, and collaboration across various healthcare entities, such as hospitals, clinics, laboratories, pharmacies, and electronic health record (EHR) systems.
What is an example of interoperability in healthcare?
One example of interoperability in healthcare is the seamless exchange of patient information between different electronic health record (EHR) systems used by various healthcare providers and organizations.